PRESS RELEASE
OCTOBER 27, 2022
Billings, Montana
RASE Safety Assistance, Inc., a non-profit organization based in Billings, Montana, is pleased to announce plans for the 2023 season.
As we begin taking flat track athlete applications for RASE Safety Assistance safety grants for the 2023 season, we are accepting monetary and equipment donations to enable success of our mission (helping our fellow flat track riders). Join us and spread the word to the manufacturers, distributors and finance folks that can help us help our flat track family.
There is no excuse for allowing our young people out on the track without the very best in safety equipment.
As an approved 501(c)(3), RASE Safety Assistance, Inc. is now authorized to accept tax deductible donations. Please send your check, money order or safety equipment donation to:
Michael J. Marsh
RASE Safety Assistance, Inc.
1304 16th ST West
Billings, MT 59102
Thank you to everyone for assistance in the formation of Safety Assistance and helping us get the right safety equipment out to our beloved athletes.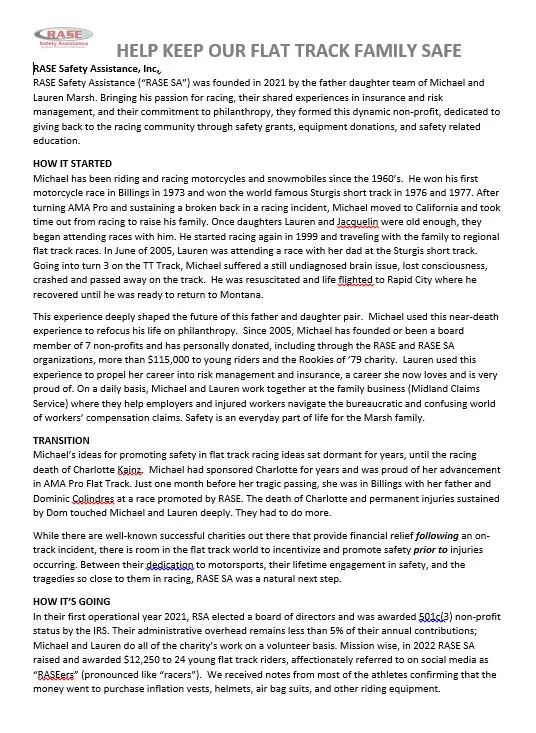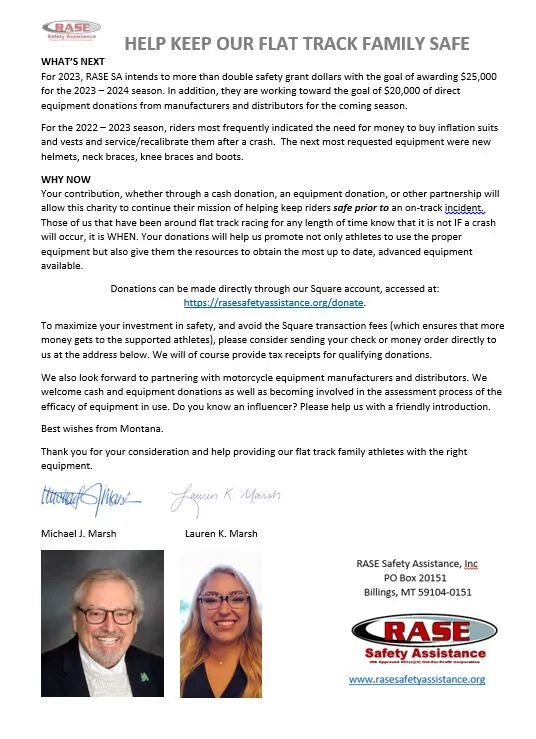 The small print:
Charitable donations that are deemed tax deductible are specific to each individual circumstance and situation. Please consult your tax professional.