RASE Safety Assistance, Inc. is an IRS approved non-profit corporation (501 (c)(3)). Formed in 2021, RASE Safety Assistance exists to help provide access to the best safety equipment available to amateur and professional athletes.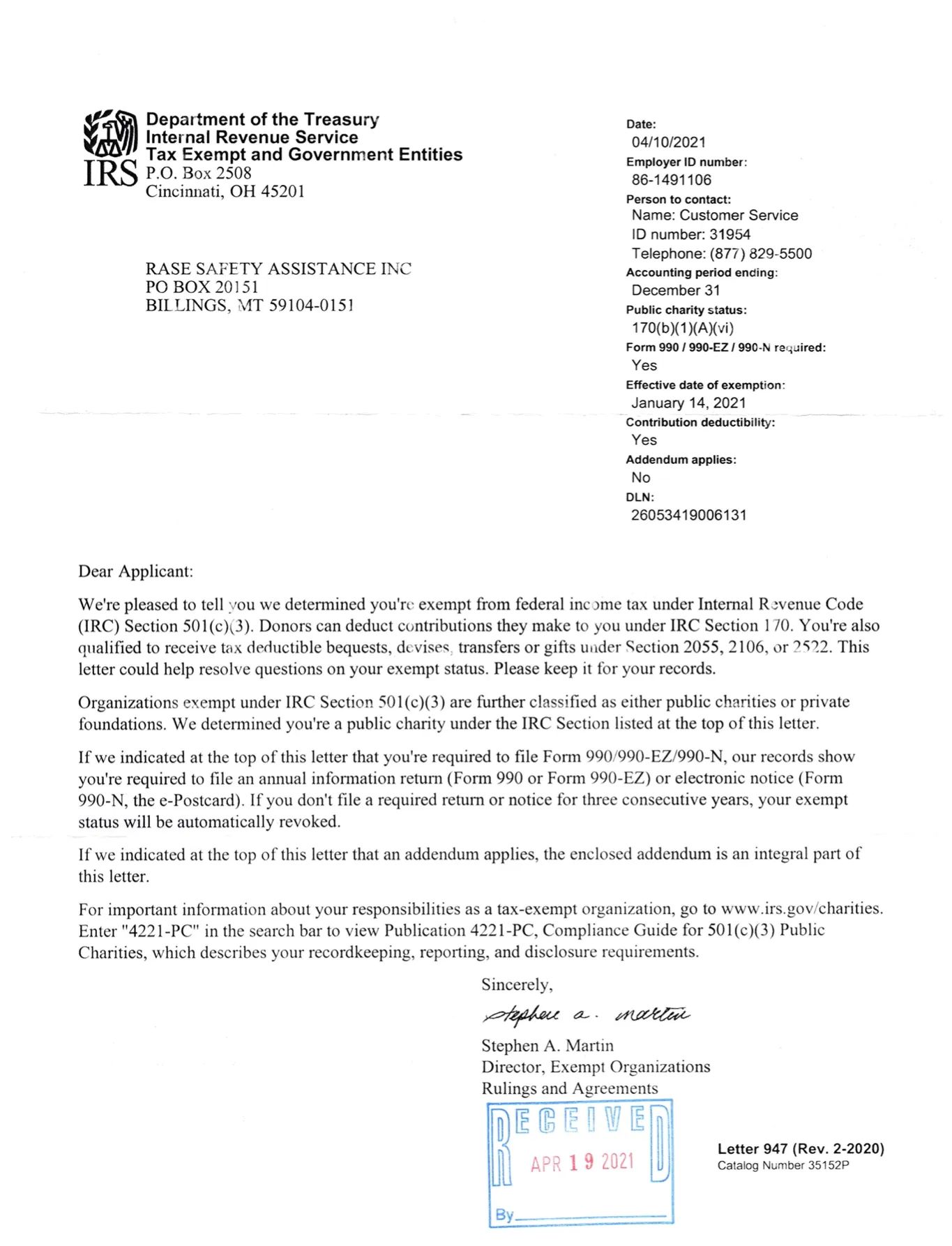 Board of Directors and Advisors
The initial Board of Directors is:
Michael J. Marsh
Lauren K. Marsh
James A. Marsh
We are currently recruiting and working with a number of people in the motorcycle industry that are important to us. The Board will be comprised of folks that love motorcycles and the athletes and families that are involved. We will have an announcement in the near future when we finalize the next slate of officers.