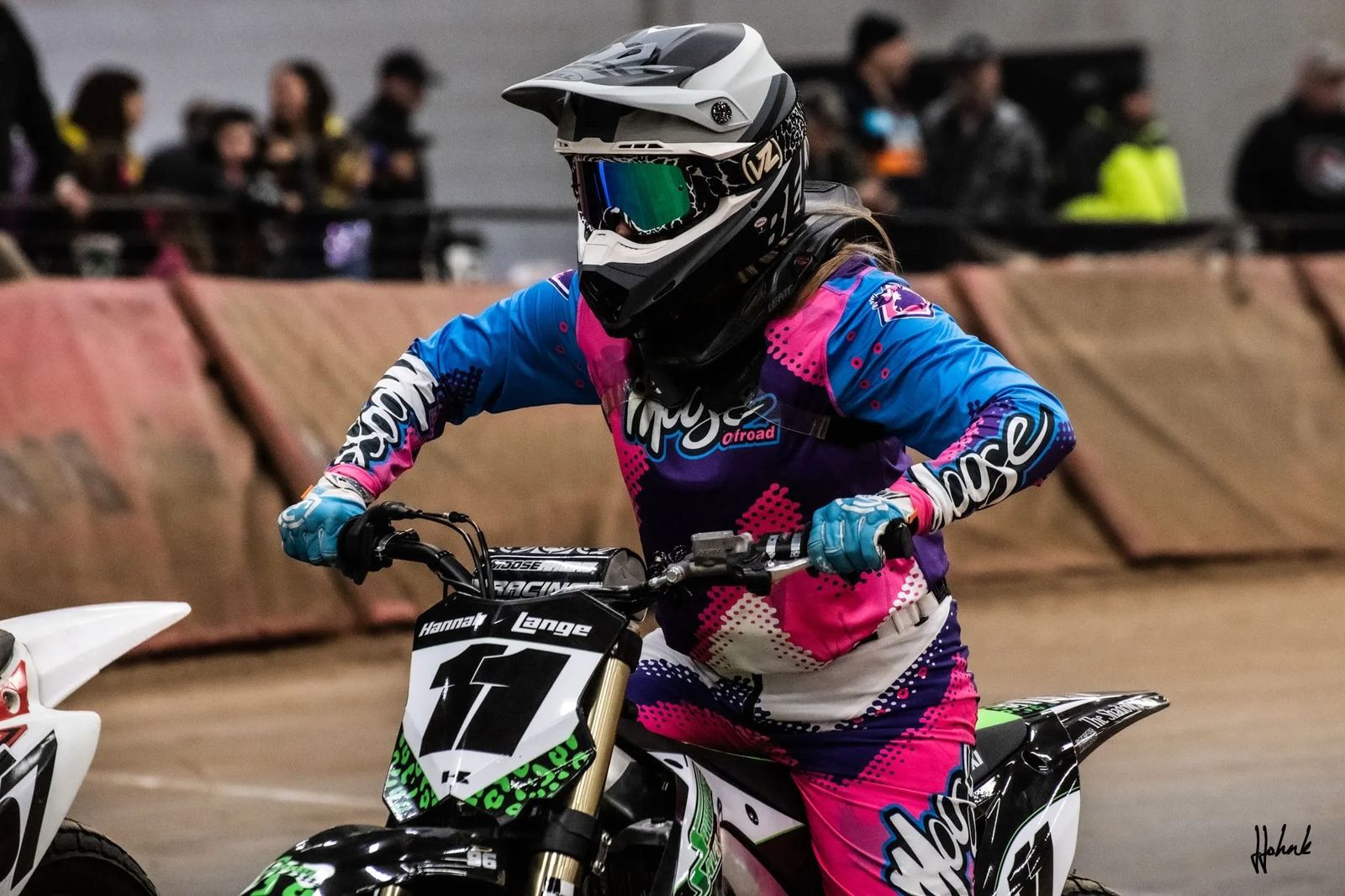 Hannah Lange Scores At Flat Out Friday
February 21, 2023
RASE Safety Assistance supported athlete Hannah Lange scores at Flat Out Friday. Hannah, supported for several years by RASE Safety Assistance chairman Michael Marsh, qualified for the main event and finished 4th at the historic Milwaukee event on Friday February 17, 2023.
From Hannah's social media:
Hannah Lange February 21 at 9:51 AM
Flat Out Friday 2023 was a WILD ride!
Started out the day battling the front end wanting to get away from me and it never quit. Pulled out a heat race win and qualifying P2 of a STACKED field of 18 ladies for the main. Lots of battling in the main sent me home with a P4 on the night.
Shoutout to my friends and family who showed their support at the arena and from home! It does not go unnoticed.
Here's to the start of the 2023 season!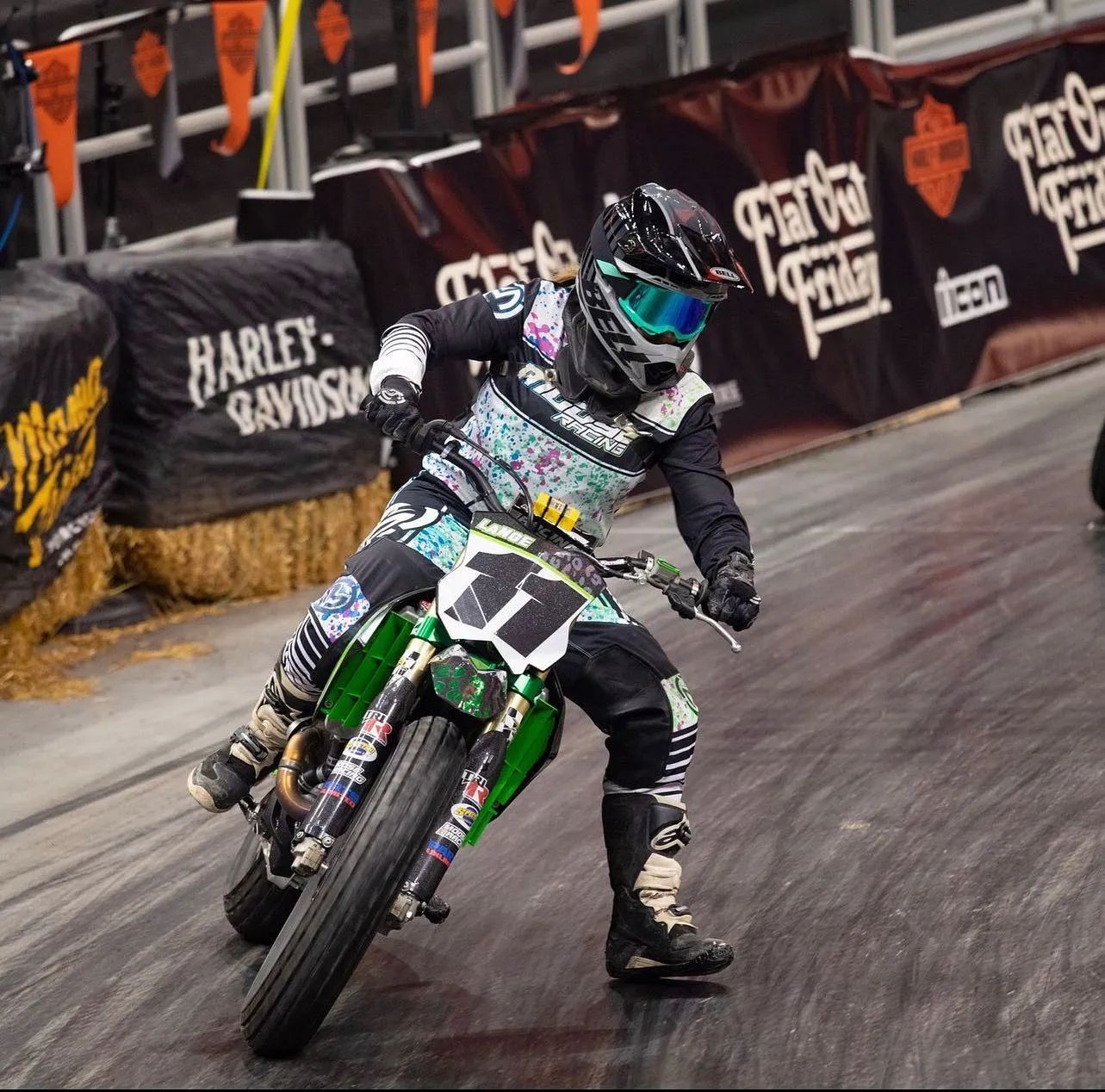 You will notice in the Flat Out Friday photo that Hannah is wearing the right equipment, including a Bell moto helmet and a neck brace. We are proud of Hannah, not only because she gets amazing results in front of thousands of spectators in one of the highest attended flat track events of the year, but because she lives what we believe in...safety.
Congratulations Hannah!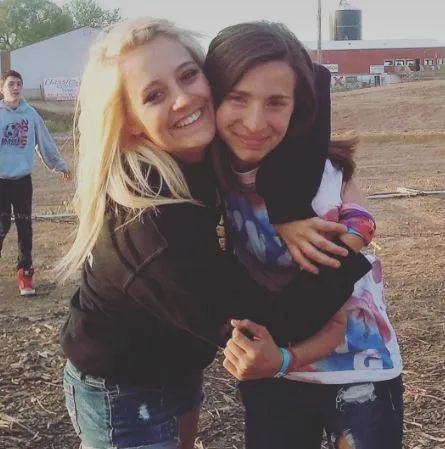 Hanna and Charlotte Kainz
RASE Safety Assistance also sponsored a lap for the annual running of the 35 lap Charlotte Kainz Memorial at Flat Out Friday this year. The memorial is an event that Michael has sponsored since the first Flat Out Friday. Charlotte is one of the reasons that RASE Safety Assistance exists. Michael sponsored CK for a number of years prior to her passing from an on track incident in California. He became good friends with Charlotte and her father Jack, and to this day remains moved by her passing and inspired by her smile and the positive memories. No one could make the inside line work like CK.
We'd love to have you join our team and support RASEers like Hannah Lange. If you are interested in making a tax deductible donation, please visit https://www.rasesafetyassistance.org for more information. You can donate directly through the site, or you can send a check to our Billings, MT office. Direct payments are preferred because we can avoid the on line processing fees.
There is no excuse for allowing our young people out on the track, practicing or racing, without the very best in safety equipment. We appreciate each and every one that helps us achieve success on our mission to keep our young flat tracker athletes safe.
The small print:
Charitable donations that are deemed tax deductible are specific to each individual circumstance and situation. Please consult your tax professional.