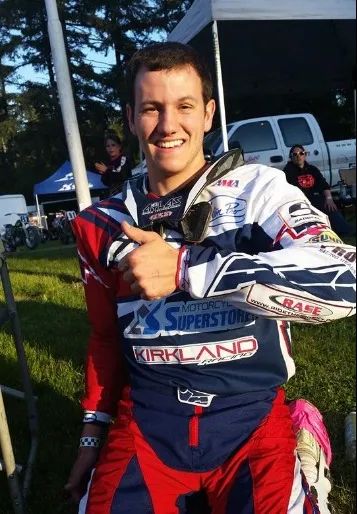 PRESS RELEASE
MAY 14, 2022
Billings, Montana
RASE Safety Assistance, Inc., a non-profit organization based in Billings, Montana, recently authorized under Internal Revenue Service Code section 501(c)(3) as an approved non-profit, celebrates nearly 20 years of direct involvement in the flat track racing community.
Wow, how fast time goes. The photo below is Wyatt Maguire (formerly of Mead, Washington) from 2014. RASE Safety Assistance may have been new in 2021, but RASE LLC - Recreational Action Sports Entertainment has been sponsoring flat track athletes and promoting races and safety since 2003 and is a recognized, respected brand in the industry.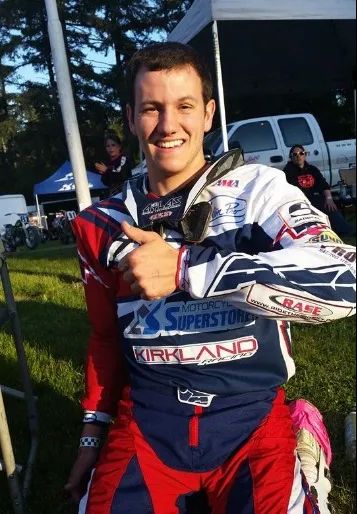 The Marsh family (founders of RASE Safety Assistance, Inc.) is proud of the lives that many of the former RASEers have made after leaving the sport to write new chapters in their lives. Wyatt Maguire is one of those national championship level athletes that is building a beautiful family and life. Wyatt won the Pro Singles championship and went on to win the Rookie of the Year honors in the premier national class. Wyatt is a good man with a wonderful wife, the cutest son and a supportive family second to none. Keep up the good work Wyatt !
Anyone interested in helping RASE SA support our young athletes with access to high quality safety equipment, please consider donation to the charity. RASE Safety Assistance provided tens of thousands of dollars in safety grants to over 20 athletes in 2022.
For those that have contributed, thank you for sharing our vision. We want to make flat track racing as safe as possible, and need the cooperation and collaboration of race teams, promoters, individuals, sanctioning bodies and equipment manufacturers to achieve success on our vision. With the help of the flat track family community, RASE Safety Assistance will continue to raise money and provide grants to athletes in need to obtain the best safety equipment. Your help is very much appreciated.
As an approved 501(c)(3), RASE Safety Assistance, Inc. is now authorized to accept tax deductible donations. Please send your check, money order or safety equipment donation to:
Michael J. Marsh
RASE Safety Assistance, Inc.
1304 16th ST West
Billings, MT 59102
Thank you to everyone for assistance in the formation of Safety Assistance and helping us get the right safety equipment out to our beloved athletes.
The small print:
Charitable donations that are deemed tax deductible are specific to each individual circumstance and situation. Please consult your tax professional.